On Thursday, I went to my first lolita meetup since I've been in Austin. We went to South Congress Avenue, which is a really cool area of Austin and one of my favorite places. I've only been a few times before, but I really love how it pulls together different elements of the city in one place.
Naturally, I decided to wear a lot of pink.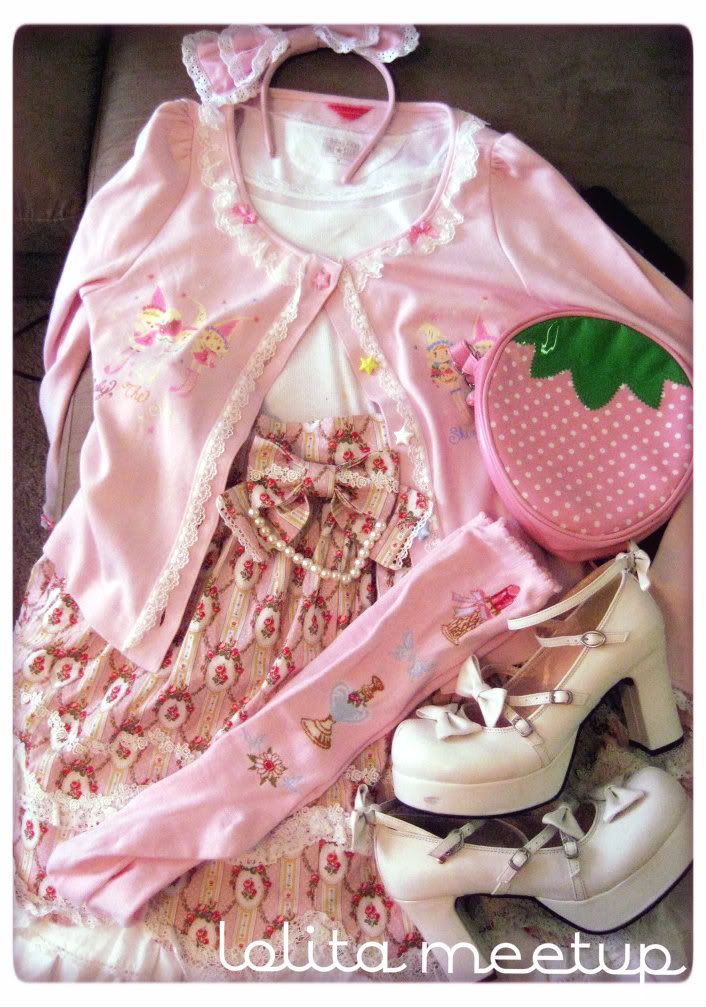 Pink x white coord!
It was supposed to be pretty hot and humid out, and we were definitely going to eat something, so I decided against the wig and went for a more casual coordinate. Panda actually thought my hair was a wig, which I was pleased about. I've been trying to grow it out for a while so I am not very happy with it right now.
Although most of the items I am buying now are slowly drifting away from pink explosion, I still have a ton of pink in my lolita wardrobe.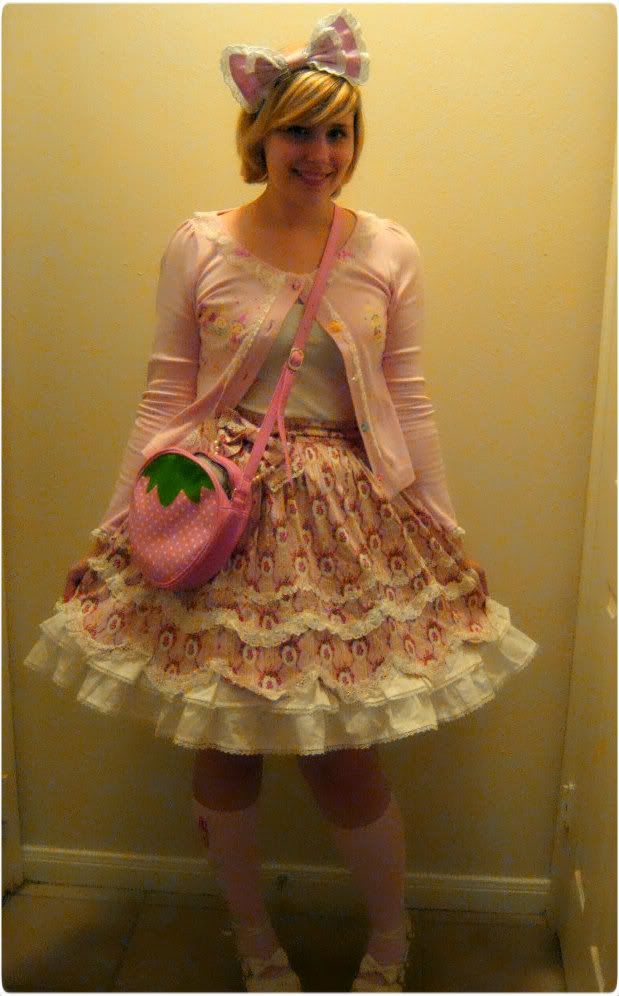 I look excited because I was!



Headbow:
Bodyline
Cardigan:
Baby the Stars Shine Bright
Cami:
Target
Skirt:
Bodyline
Purse:
Bodyline
Socks:
Bodyline
Shoes:
Bodyline via Goodwill
All of the Austin lolitas were so friendly and nice! I had "met" several of them online before, so it was great to be able to meet them all in person! I had a really nice time and I got to talk to a lot of new people. I'm really lucky to find such an active lolita group here because I don't have many friends in Austin yet.
Photo by Tyler, click through for his Flickr account! Thank you for letting me use your photos!
Another photo by Tyler -- Panda and I talking about my cardigan.
One of the best parts about SoCo, and Austin in general, is all the different street art around the city. I'm absolutely fascinated by it! We took a few pictures in front of the different murals and graffiti we saw around town, including in front of the well-known "I love you so much" graffiti on the side of a random coffee shop. You can't tell from these photos, but we had a ton of people taking pictures of us taking pictures.
I love the ATX lolitas so much! Both photos by Tyler, thank you!