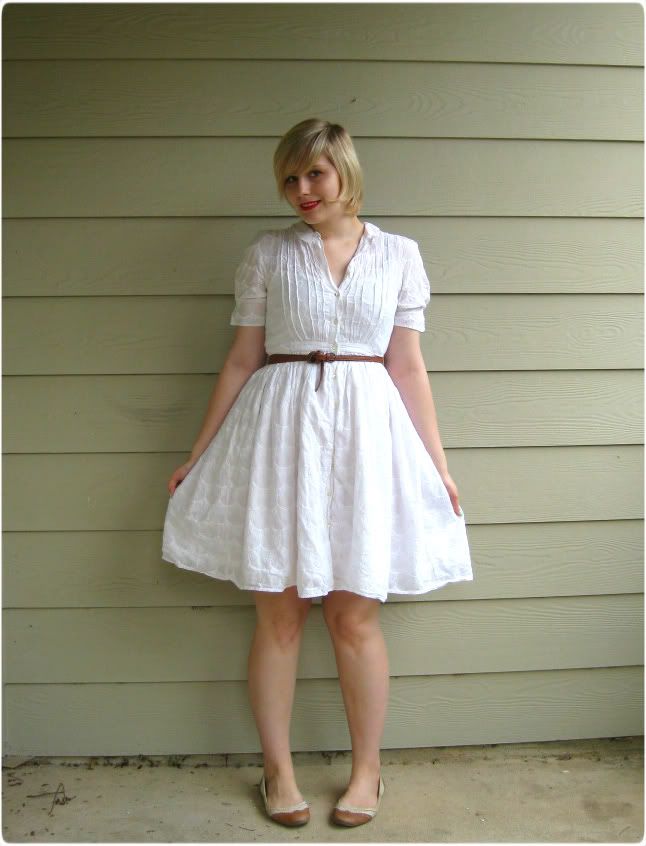 A simple outfit for running around and doing errands today.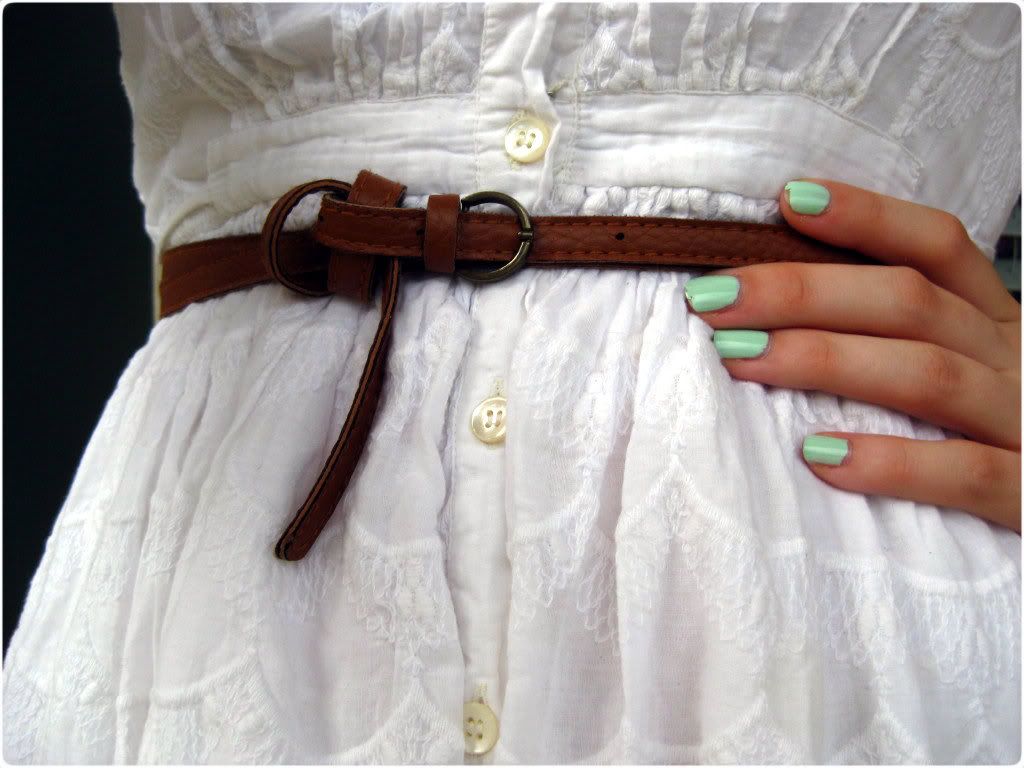 I am always on the hunt for a well-fitting white dress, since a lot of my sorority events require white. I was pleased to find this one on sale last summer. Aside from Anthropologie being one of my favorite (but sadly too expensive) stores, I had just cut my mermaid hair into a pixie cut and was desperate for more retro-style dresses. This dress fit the bill perfectly, and the price was right.
It's pretty gloomy outside today, so it just seemed like a red lipstick kind of day.
Dress:
Anthropologie (on sale)
Belt:
Forever 21
Shoes:
Steve Madden